Fall/Winter 2021 Campaign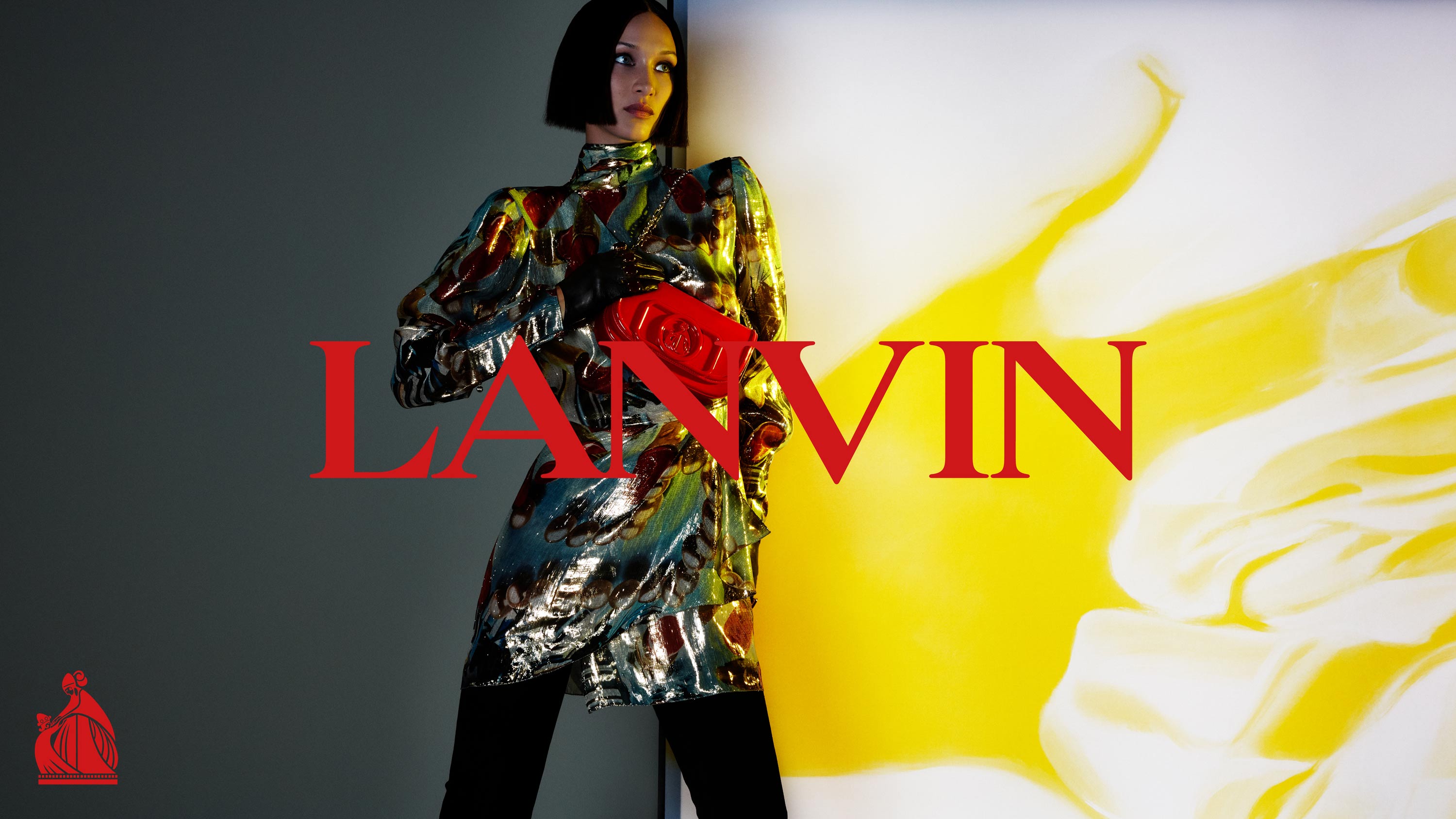 © 2021 James Rosenquist Foundation and James Rosenquist, Inc./Licensed by Artestar, NY. Used by permission. All rights reserved.
The Campaign
Creative Director, Bruno Sialelli, cast House favorite supermodel Bella Hadid and French rapper, Luv Resval, for this season's campaign which was shot by Mert Alas and Marcus Piggot.

The campaign features contemporary American artist James Rosenquist's works Yellow Applause (1966), Ultra Tech (1981), Morning Sun (1963) and Through a Glass Ceiling (2004.) Rosenquist regularly created imagery that evoked the colorful and sensual riches of the earth combined with contrasting ideas about its destruction with the addition of torpedoes in the form of ruby red lipsticks or jet engines as acid green pencils.
The Collection
For his Fall/Winter 2021 Collection which carried through the visual interpretation of the campaign, Bruno Sialelli transformed the elegance of the oldest fashion house in Paris into a thought-provoking series of looks and images of pop culture juxtaposed with couture. A commentary on the current existence of fashion in a world ravaged, but ever changing and evolving against the escape and fantasy of pop, the campaign challenges today's pop culture while also celebrating it.

Bruno Sialelli presented the Fall/Winter 2021 collection in early March, via a playful and joyful universe, through an ironic and humorous ode to the music videos of MTV; featuring the song 'Rich Girl' by Gwen Stefani ft. Eve.
Photography: Mert and Marcus
Creative Direction: Bruno Sialelli, LANVIN
Image Direction: Ezra Petronio
Stylist: Carlos Nazario
Hair: Jawara
Makeup: Cécile Paravina
Talents: Bella Hadid & Luv Resval